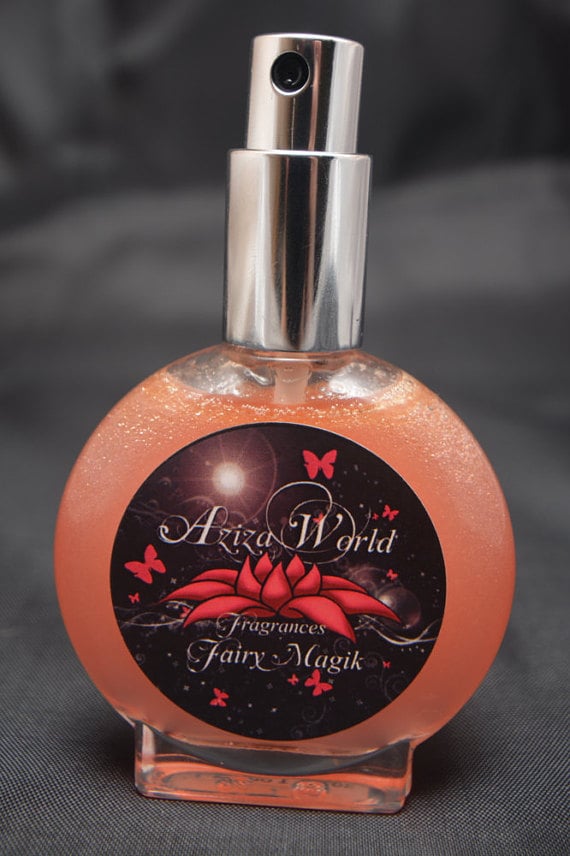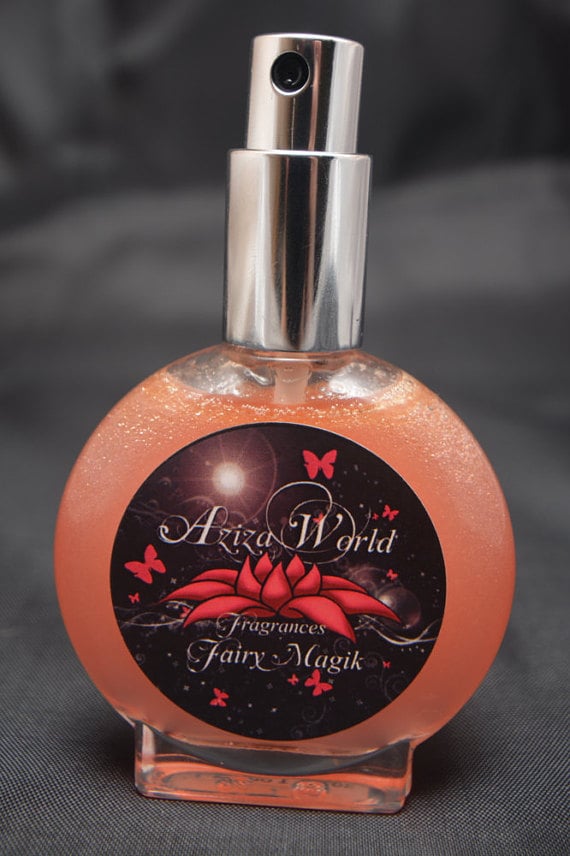 Fairy Magik Perfume, Floral with Jasmine, Ylang Ylang, Vanilla, Handmade Ladies Perfume
$22.00
"Fairy Magik"! A new signature scent with the heart of Jasmine and rose, with a base of sandalwood, ylang ylang and topped with sweet vanilla! Fairies are generally described as human in appearance and having magical powers.
They enchant and are known for being mythical beings or legendary creatures in European folklore. This new scent will awaken your senses and enlighten your mood! Let this signature scent, carry you into a magical land! Last image shows description of all female signature perfumes!
1 oz size with atomizer
Want to check out more of my signature perfumes? View the last picture in this listing for descriptions and choices!
FREE GIFT with every purchase
No alcohol. Made in the USA No animal testing
Less allergic reactions than most common perfumes
Hand made, original recipe
A cleaner and fresher way to wear perfume!
Ingredients: 100% Bulgarian Rose Water, Pure Essential oils, premium grade fragrance oils, jojoba oil, vegetable glycerin, FD&C Red #40, D&C Red #33
Warning: With all fragrances, lotions, and cosmetics, some products may cause skin irritation. If irritation occurs, discontinue use. Avoid contact with eyes, keep away from children, keep away from fire and do not drink. Not for people with sensitive skin.